Follow the steps below to register an account!
1. Go to roofmaxxconnect.com/register
2. Fill in all of the fields, make sure to use your @roofmaxx.com email, and check the "I am a Dealer" box.
Note that if you do not use your correct email and check the box your account may need to be fixed by an admin. Please open a Tech Support Ticket if that is the case.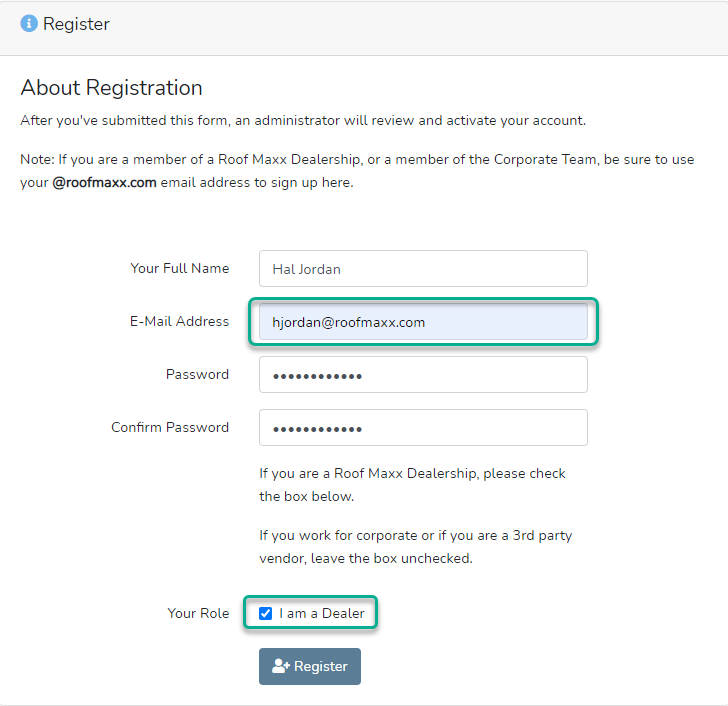 3. Click the "Register" button at the bottom and you are set to go!
Logging in after you have registered
Roof Maxx Connect uses Single Sign On Authentication.
Please ignore the option to log in with email and password.
Use 'Log In with Google' option only.