Log in to Roof Maxx Connect, select "My Dealership" and edit your Coverage Areas (Level 1 and Level 2)
If you have not already registered, see How to Register for RoofMaxxConnect.com
---
Please note that only 1 authorized person (owner/partner/manager) from each dealership needs to complete this task. If you have already done so, you can disregard this message.
Otherwise, please take a few minutes now to define your dealership's Coverage Areas.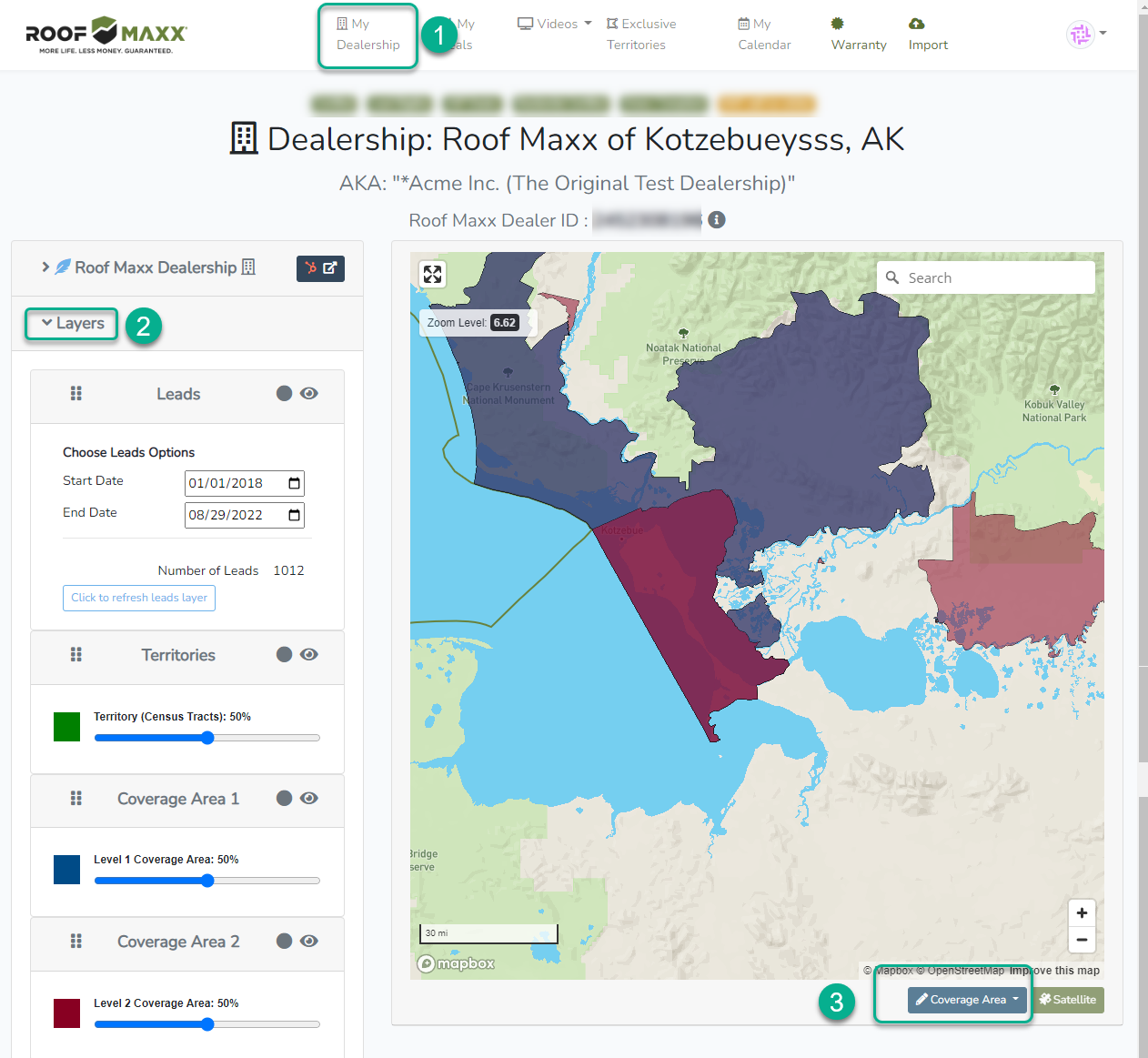 Define Your Coverage Areas:
Log in to roofmaxxconnect.com (with your roofmaxx.com email address), then...
Click "My Dealership"
Click "Layers" to check you current coverage areas
Click "Coverage Area"
Click "Level 1" - (BLUE Area): How far would you go for an "Appointment" or a "STANDARD" lead?
Select the desired zip codes by clicking the sections to turn them blue.
When you're done, click "Save Area"
Repeat for "Level 2" - (RED Area): How far would you go for a "SOLD" job?
For more information, click on "Coverage Area Policy" while editing your Coverage Area.