You can verify a warranty email was sent in Roof Maxx Connect.
Roof Maxx jobs must be completed AND the invoice paid through Dispatch to warrant the work completed. If these two conditions are met and the customer still has not received the warranty verify the following.
Log into RoofMaxxConnect.com and go to the "My Deals" page. Use the Search Bar to search for your customer's name. Click the Blue Feather Icon next to the job name for the customer and the deal you are checking. If you see multiple deals, open them to find the correct deal.
Multiple deals displaying in a search happens if a customer entered their info into more than 1 lead form or if you entered a job into Dispatch instead of using the job lead added to Dispatch through official lead channels.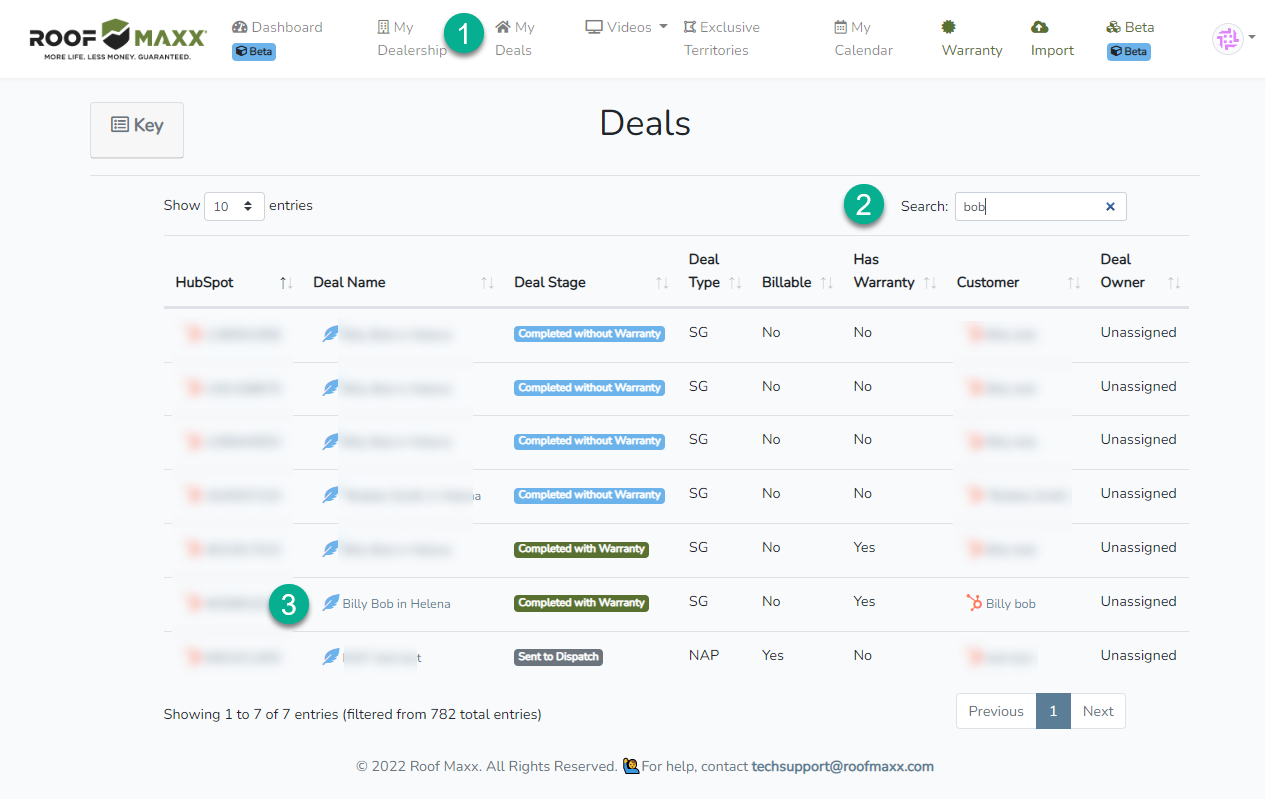 Verify you have the correct Email Address
Ask you customer to check their Spam Folder for an email from NoReply@RoofMaxx.com
Check the customers Individual Deal Page for a Note showing the warranty was sent and to which email addresses. This is what the note will look like:

After checking these 3 things and discovering the warranty didn't go through, please follow the instructions below.
---
Resend the Warranty Email to your Customer, to Yourself, or to Another Email Address: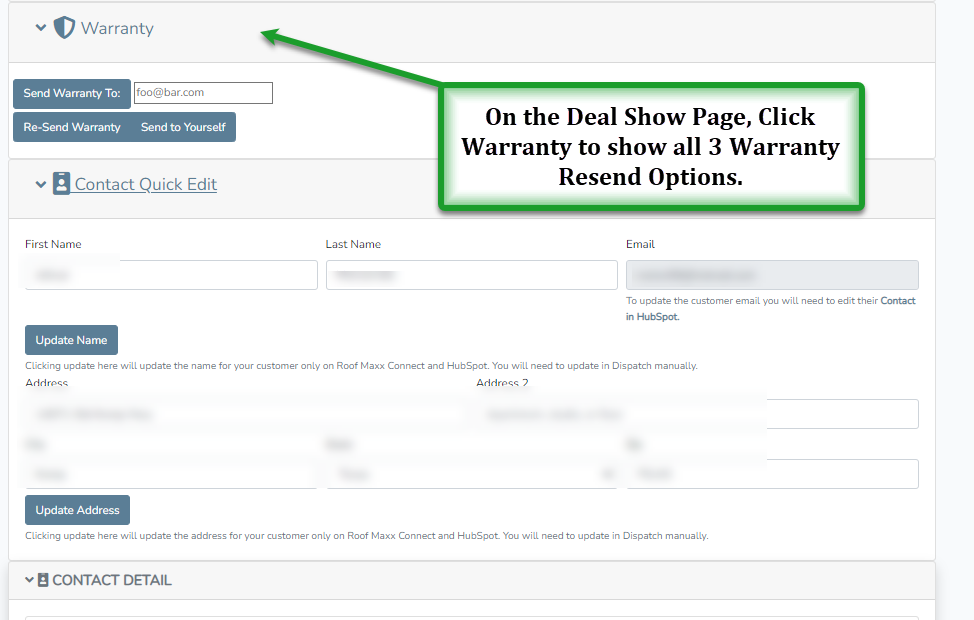 Incorrect/Missing Email Address or Incorrect Contact Info/Property Info or Incorrect Deal Stage to send a warranty. i.e. stage is showing "Complete without a Warranty" or "Job Offered"
In this case, please fill out a Warranty Resend Form with the correct information in the notes section of the form. Often, the changes to be made can only be made by an Admin.
Click this link to open the Warranty Resent Form
Note: When a job is Completed in Dispatch, no other changes or adjustments can be made within Dispatch. All changes or adjustments or resends of warranty emails can be accomplished in Roof Maxx Connect.